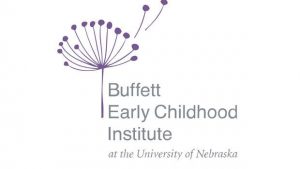 OMAHA – Childcare providers are essential year-round, but especially now during the coronavirus pandemic.
Though a new survey from the Buffett Early Childhood Institute at the University of Nebraska shows childcare providers are experiencing high levels of stress.
Kate Gallagher, Director of Research and Evaluation says the stress is linked to economic insecurity, the threat of health problems, and a lack of reliable information.
Gallagher says 80 percent of providers said that families are keeping their children at home, which reduces program income.
She says the reason child care providers are worried about their health is if they become ill from the coronavirus, most don't have health insurance or paid sick time to cover their medical expenses and work absence.
Gallagher thinks there's optimism that there will be some financial relief from the economic and health effects of COVID-19 for providers.
"It varies by what type of program you have if it will be an unemployment compensation benefit, a small business loan, or relief for families with low income. It's a lose-lose if they close they lose that income. Even if they get a partial benefit they might not be able to reopen and if they stay open they're constantly at risk of getting sick."
Summary highlights of the survey are available at BuffettInstitute.Nebraska.EDU.